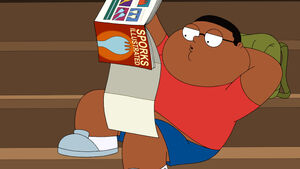 The title is a parody of The Hangover: Part II.
Junior reads Sporks Illustrated, a parody of Sports Illustrated.
Tim awakes in Richmond asking "Where in the world is Tim Bear Sandiego?", parodying the learning game and television show Where in the World Is Carmen Sandiego?.
Donna observing the headlight getting closer in her review mirror during the cliff hanger set up is a reference to the film Silkwood.
Holt points out a hole and says they "Bugs Bunnied" their way into the Richmond International Raceway. Bugs Bunny would often travel underground, sometimes in the company of Daffy Duck.