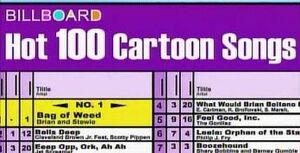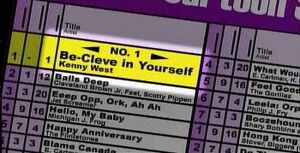 This episode has no Cutaway Gags.
Kenny West's lazy eye seems to have been corrected in this episode.
Bruce from Family Guy makes a cameo appearance.
While Cleveland & Kenny are sitting in the diner, Dat's What I Was Tellin' You Before! is seen from the Pilot on television.
Numerous references to songs from other adult cartoons appear on the MyTunes chart, including Balls Deep by Cleveland Jr. featuring Scottie Pippen, Bart Man from The Simpsons, Leela's Song by Philip J. Fry from Futurama, and multiple songs by "E. Cartman" from South Park.
Billy Joel's "Pressure" plays when Cleveland sits down to write a rap song.
Beginning with this episode, Jason Sudeikis was promoted to a regular cast member.
This episode marks the introduction of Dwayne Meighan and Larvell.
Community content is available under
CC-BY-SA
unless otherwise noted.