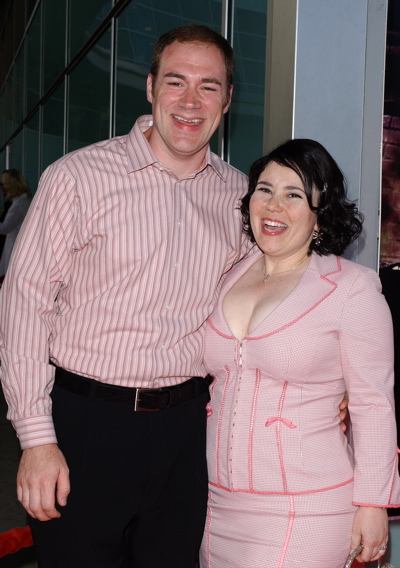 Alex Borstein (born February 15, 1971 in Chicago, Illinois) performs the voice of Lois Griffin and several other characters on Family Guy, and is also one of the show's supervising producers and writers. She reprised the role for the Pilot episode of The Cleveland Show, where she also voiced Hadassah Lowenstein. She is married to Jackson Douglas and gave birth to a son in September 2008. In the early 1990's, Alex broke into the television business as a script writer for the cartoon series "Pinky and the Brain". She had also written scripts and voiced other cartoon series when she joined the Fox late-night sketch comedy show MADtv and was the voice of the villianess Queen Machina on Power Rangers Zeo. There, she was best known for her Mrs. Swan character while on Mad TV and the character had a cameo during the episode "Don't Make Me Over". Swan was conducting a pedicure on the made-over superstar Meg. Alex Borstein left the show in the 2001-2002 season. Alex Borstein has also appeared on the popular TV show Friends as a bitter woman who holds a one man show about her life in the episode "The One With The Soap Opera Party" (S09E20). She also briefly co-hosted the "Celebrity Blackjack" series for GSN. She co-wrote 'the book 'It Takes A Village Idiot, And I Married One'' with Cherry Chevapravatdumrong.
Characters Voiced
Official Website
Community content is available under
CC-BY-SA
unless otherwise noted.